Gokuldas Tejpal Hospital, Mumbai
Department of General Surgery
Unit- Dr. J. T. Sankpal, Unit 3
Sr. No.
Designation
Name of the Doctor
Contact No.
Email ID
1.
HOU (Professor)
Dr Jitendra Sankpal
9920527799
drjitendrasankpal@gmail.com
2.
Honorary Professor (RCB)
Dr Vivek Tilwani
98200047231
drvptilwani@yahoo.com
3.
Senior Resident
(Post MD/MS)
Dr Aishwarya Swami
9004472217
Swamiaishwarya14@gmail.com
4.
Jr3
Dr Aishwarya Mohanraj
Dr Avinash Dongre
9900336782
8956626278
Aishu.m0310@gmail.com
Avidon954@gmail.com
5.
Jr2
Dr Ami Gandhi
Dr Salman Malik
8693882938
97632933329
dr.amigandhi27@gmail.com
salman.malik1214@gmail.com
6.
Jr1
Dr Aukshan Deolankar
Dr Tanuja Peddi
9028070050
8179690475
aukshan30@gmail.com
peddi.tanuja@gmail.com
Work done in last One Year:
Total no of OPD = 7313
IPD = 864
Minor OT procedures: – 95
Major OT procedures: – 324
Individual Achievements :
Dr. Jitendra T. Sankpal Ms (Mumbai), FACS(USA), FALS, FMBS, FMAS, FICS, FIAGES.
Professor (Academic) & Head of Unit
Department Of General Surgery
Grant Government Medical College & Sir. JJ Group Of Government Hospitals.
Head Of Unit at Gokuldas Tejpal Hospital, Mumbai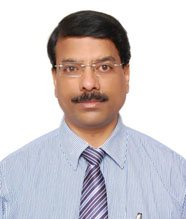 Jitendra Sankpal has been awarded the State level Mrityunjay Puraskar by Karunasheel Samiti, Solapur, for his dedicated work as a covid warrior.
Sankpal has 9 international and 17 national publications under his name.
International presentation at AMERICAN GASTROINTESTINAL ENDOSCOPIC SURGEONS (SAGES), 2018 at Seattle, Washington where Dr. Sankpal presented 4 papers.
Sankpal awarded 2nd prize for research papers presented at 2nd INTERNATIONAL CONGRESS OF ASSOCIATION OF MINIMAL ACCESS SURGEONS OF INDIA (AMASICON) 2007, Hyderabad
He also presented research papers at 52ND ANNUAL CONFERENCE OF INTERNATIONAL COLLEGE OF SURGEONS, Goa
Department was involved in the management of victims of 26/11 Mumbai terror attacks, Azad maidan riots, Himalaya bridge collapse, Mantralaya fire in 2012.
Dr Sankpal was awarded Fellowship of American College of Surgeons-USA.
Faculty are recognised as PhD teacher of MUHS
Dr Sankpal is fellow and life member of FIAGES, FICS, FALS, FMAS.
Dr Sankpal also presented the following research papers at IAGES 2019 BHUBANESHWAR, ORISSA and was awarded 2nd national prize for best poster presentation-
TWO PORT APPENDICECTOMY WITH NOVEL KNOTTING TECHNIQUE. 200 CASES.
REPAIR OF SPIGELIAN HERNIA WITH RE-RECURRENT UMBILICAL HERNIA WITH IPOM PLUS WITH CONCOMITANT SLEEVE GASTRECTOMY.
ROLE OF LAPAROSCOPY IN PEDIATRIC PSEUDOCYST OF PANCREAS. 10 CASES.
LAPAROSCOPIC MANAGEMENT OF HYDROCELE EN BISSAC. RARE CASE REPORT
Departmental achievement
Breast cancer awareness under Azadi ka Amrit Mahotsav.

Har Ghar Tiranga campaign was held under Azadi Amrit Mahotsav.

Exceptional & Challenging Cases Treated & Operated:
1. Laparoscopic Nephrectomy in left non-functional kidney
42yr/male – 2/12/2022
Histopathology – Chronic pyelonephritis
2. Tube Duodenostomy in duodenal perforation
58yr/male – 24/09/2022
3. Left forearm mass excision-
13yr/ female – 14/10/2022
Histopathology- Hemangioma
4. Carcinoma stomach and Carcinoma transverse colon
Operated for distal gastrectomy and hemicolectomy
5. Laparoscopic cystogastrostomy done for pseudocyst of pancreas
6. Bilateral Pyloplasty done for bilateral renal staghorn calculi.
Research publication in 2022-
A study of role and efficacy of neurohyperbaric oxygen therapy in head injury patients in a tertiary care hospital.
A study of role of laparoscopy in diagnosis and management of abdominal tuberculosis in a tertiary care center
CME'S Conducted: Department PG activity, held on Tuesdays and Thursdays.
This information is found correct and certified by the respective Department/Unit Incharges.
Unit – Dr. Mukund B Tayade
SR.NO.
Designation
Name of the Doctor
Contact no
Email ID
1
HOU (Professor)
Dr Mukund B Tayade
9821043678
drmukundtayade@yahoo.in
2
Associate Professor
Dr Priya P Ahire
9920986819
priya.ahire19@gmail.com
3
Assistant Professor
Dr Suresh Mahankudo
9892532867
sureshmahankudo@gmail.com
4
JR3
Dr Samiksha Mahalle
Dr Akshay Kadam
8983643375
7506112482
samiksha14996@gmail.com
kadamaksh786@gmail.com
5
JR2
Dr Ashis Majhi
Dr Anvitha Manoj
9178609455
9619177197
majhiashis1012@gmail.com
anvithamanoj@gmail.com
6
JR1
Dr Ritik Gandhi
Dr Basant Rohil
9820203444
9414067661
ritikgandhi@yahoo.co.in
basantrohil1998@gmail.com
Work done in last one year:
Total no of patients OPD = 7942
IPD = 533
Minor OT procedures: – 200
Major OT procedures: – 228
Individual as well as Departmental Achievements:
Breast cancer awareness under Azadi ka Amrit Mahotsav.
Exceptional cases and challenging cases-
A] Meghnath Chavan
Male / 34 years – 13/8/2022.
Dermatofibrosarcoma excision with liposuction and abdominoplasty
B] Bhuneshwar Mishra
Male / 42 years – 5/11/2022
Mesenteric desmoid tumor – exploratory laparotomy with excision of desmoid tumor
Histopathology report: – Myofibroblastoma [ Desmoid tumor]
C] Surekha Jadhav
Male / 52 years -16/7/2022
Cholelithiasis: – Lap Cholecystectomy with choledochoduodenostomy
Histopathology: – Chronic Cholecystitis.
Unit- Dr. Arun S Patil
SR.NO.
Designation
Name of the Doctor
Contact no
1
HOU (Professor)
Dr. Arun S Patil
+91 98690 06989
2
Assistant Professor
Dr Ashwini Borade
9702701133
4
JR3
Dr Abhishek Rathod
Dr Saurabh Jagdale
+919421577433
+917588739150
5
JR2
Dr Viraj Gorhe
Dr  Gadi Venkatesh
8554985705
+917386934556
6
JR1
Dr Abhipray Ramteke
Dr.Sakshi Jain
+919527098984
+917987469923
Word done in last one year:
Total no of patients OPD = 3424
IPD = 335
Minor OT procedures:- 54
Major OT procedures: – 104
Exceptional cases and challenging cases-
A. Amyand hernia
B. Obstruction due to rectal mass managed conservatively